Wang Theatre | Boston, Massachusetts
The funniest hidden camera series, The Impractical Jokers, is going live and into your city! The stars of the show, consisting of Brian "Q" Quinn, James Murray, and Salvulcano, are embarking on a much-awaited tour and will be making numerous stops in major cities! The trek, titled Drive Tour, started with an initial 16 dates, but due to popular demand, more shows are being added as we speak! On Friday, 28th April 2023, the Impractical Jokers will light up the Wang Theatre! Expect plenty of hilarious behind-the-scenes stories, never-before-seen clips, and plenty of chuckle-inducing quips and remarks from the relentless trio! If you want to spend your night laughing, then hurry and score tickets now!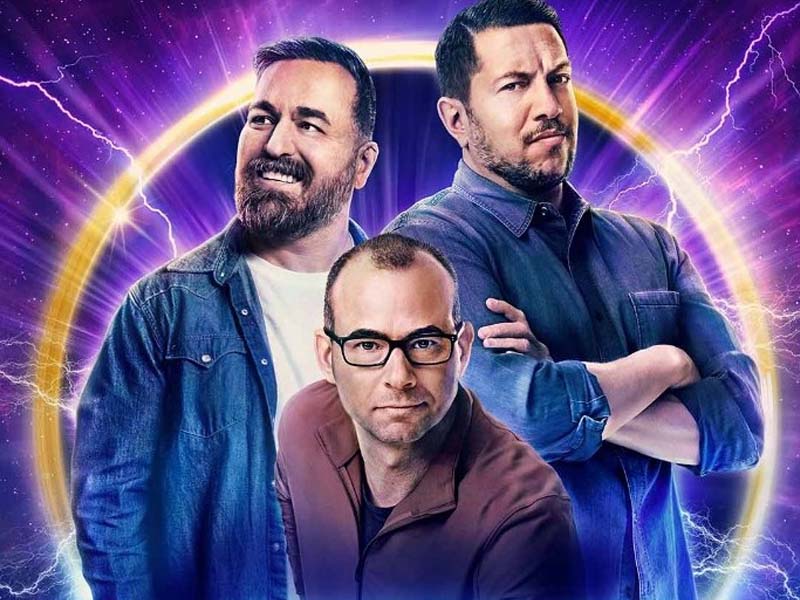 Since 2011, Impractical Jokers has changed reality comedy. Their unique format has caught viewers' attention, and their humor is unprecedented. The show uses a hidden camera to film the jokers (Sal, Murray, and Q) interacting with unsuspecting New Yorkers. Their goal is to complete challenges and deliver lines (fed by another joker behind the scenes) designed to embarrass themselves. Failure to do so will end up in an even more humiliating punishment. Some of Impractical Joker's most unforgettable punishment is the Awful Band Tanks at Packed Concert, Skydiving is for Losers, April Fool's Day, and more.
The show premiered on TruTV in 2011. Its popularity has immensely grown since its first season. Today, Impractical Jokers is on its ninth season. The show has amassed millions of views and aired over 300 episodes. The jokers are initially from the comedy troupe, The Tenderloins, who performed stand-up across North America. The line-up used to include stand-up comedian Joe Gatto, who left in 2021 to focus on his family and solo career.
Impractical Jokers didn't just resonate well with fans. Critics have also praised it for being "possibly the funniest, most ridiculous show I've seen in years," according to a writer from New York Post. Meanwhile, the New York Times critic says, "the gag pays off twice: once in the reaction of the unsuspecting passer-by, once in the discomfort of the fellow doing the asking." Moreover, critics have also revered the jokers for being lovable clowns.
Catch Impractical Jokers Live at the Wang Theatre on Friday, 28th April 2023! Tickets are now available!