Wang Theater At The Boch Center | Boston, Massachusetts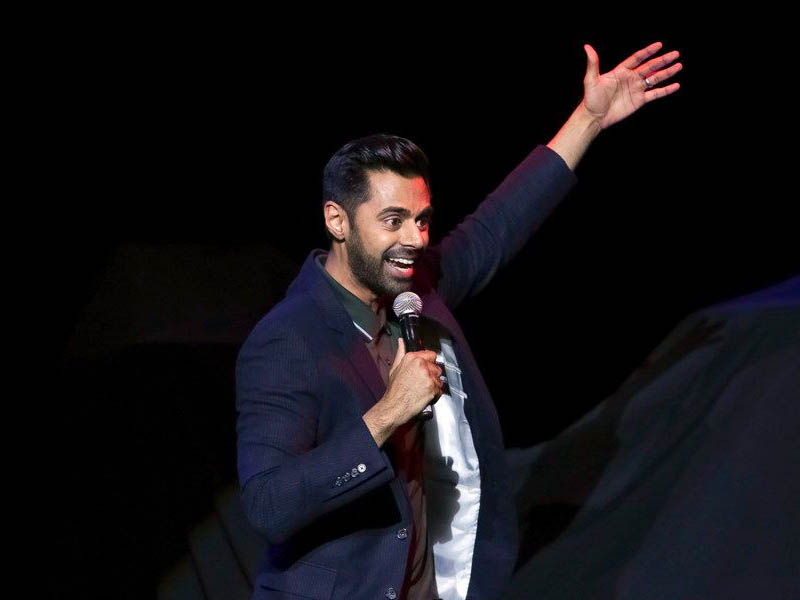 He's one of the industry's most iconic truthtellers! His brand of humorous satire, current events, and black comedy has been making waves across mass media since 2014! Hasan Minhaj embodies modern-day humor with a bit of sarcasm, plenty of truths, politics, and sharp observations! All this sensational comedy is spreading across the nation this fall! Minhaj's 2023 trek, titled Off With His Head, is set to conquer the Wang Theatre at the Boch Center! On Friday, 8th December 2023, fans can look forward to a highly interactive stand-up comedy packed with politically charged jokes, insults, some truths, and whatnot! Hasan Minjah has been known for his highly influential but also incredibly relatable humor, with a touch of enlightenment on social issues and politics! He speaks some truth that induces some great laughs! So, if you're keen on seeing Hasan Minhaj this December, then you better hurry and score some tickets now through the Get Tickets link!
He tackles current issues by the horns and is not afraid to get canceled! When some comics are beating around the bush to not offend a specific group, Hasan Minhaj's work is getting banned from an entire country! The comedian, writer, actor, and television host made a phenomenal career out of speaking truths, and he's not stopping anytime soon! The 37-year-old performer has been a significant voice of the masses and has ingeniously made young people listen through the power of humor! Hasan Minhaj has pretty much figured out how to black comedy and satire with current events, politics, and world issues. He has spoken in turn but also out of turn - making him a controversial figure in countries such as Saudi Arabia and China.
But even when some parties can't handle the truth, Minhaj has no plans to stop with his usual tirades. After all, this exemplary work with Netflix's The Patriot Act has won him a Peabody Award, an Emmy Award, and two Webby Awards. His truth-telling humor has also earned him the title of one of 2019 Time's Most Influential People in the World.
This 2023, he's fully packed with some hard truths and hilarious observations. Get ready for Minaj's iconic satire and sensational black comedy as he conquers the Wang Theatre on Friday 8th December 2023! His fall trek, Off With His Head, kicks off at the end of September and will drop by 13 cities. The tour follows Minhaj's highly acclaimed 2021 to 2022 outing called The King's Jester Tour. The tour also led to a recorded performance, which was later turned into a Netflix Special.
Hasan Minhaj's popularity among satire and comedy enthusiasts has grown immensely since he scored his stint with The Daily Show in 2014. Serving as a correspondent for four years, his performances have resonated well with audiences. In 2016, he hosted the prestigious annual Radio and Television Corresponds Dinner. The following year, he spoke at the White House Correspondents' Dinner, where he roasted the government, including the current president, and discussed current events.
Expect excellent comedy this fall as Hasan Minhaj delivers his new material at the Wang Theatre at the Boch Center! Tickets to the show on Friday, 8th December 2023, are now available through the Get Tickets link!