Wang Theatre | Boston, Massachusetts
Hey you, Latin music fans! Are you ready to sing along to the smashing hits "Cose Della Vita," "Piu Bella Cosa," "I Belong To You (Il ritmo della passione)" "Adesso Tu," and "Musica è," by the singer-songwriter Eros Ramazzotti? Well, you better be because there is no stopping the Italian superstar from filling the Wang Theater with these great tunes (and more) this Monday, November 14, as he brings his "Battito Infinito World Tour" to the famous Boston venue. Catch the 59-year-old singer in this concert that would make you sing and dance in excitement. Grab your tickets now and prepare to be wowed by Ramazzotti's timeless music that will undoubtedly liven up your dull Monday night. Click the "Get Tickets" button to secure your tickets as early as today.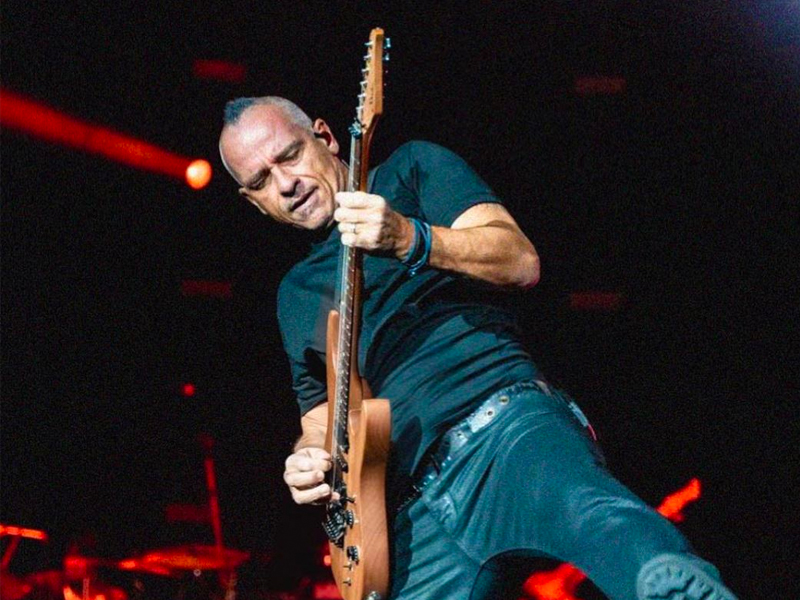 Eros Ramazzotti is one of those singers with distinctive voices that captures people's attention. In his career that spans three decades, he has released fourteen studio albums, three compilation albums, three live albums, one EP, and 37 singles. In total, he has sold more than 60 million records.
His international success happened in 1993 when he released the album "Tutte storie," which accumulated five million album sales and peaked in the top five in European and Latin countries. In 1997, his collaborations with the biggest names in music started. "Musica è," a duet with Andrea Bocelli, and "Cose Delle Vita-Can't Stop Thinking of You," his duet with Tina Turner, were his first ones. Later on, he worked with Cher, Joe Cocker, Carlos Santana, Anastacia, Luciano Pavarotti, Laura Pausini and Alessia Cara.
Unlike many musicians who peaked in the 90s that later on dwindled in the 2000s, his career strengthened further and endured the significant changes in mainstream music. In 2018, he proved his undeniable impact with his fourteenth album, "Vita ce n'è," which came out topping many charts. After four years, he is coming back with the release of his new album, "Battito Infinito," in September.
In support of the upcoming album, the "Battito Infinito" World Tour will commence in October, visiting 50 plus cities. This tour will bring him to the Wang Theatre in Boston, Massachusetts, on Monday, November 14. You can now reserve tickets to see him live!