Wang Theatre | Boston, Massachusetts
You are all in for a treat this holiday season as the world-renowned performing troupe, Cirque du Soleil, is back on the road to bring" 'Twas The Night Before…" to Wang Theatre this Friday, November 25. Be enthralled and in complete awe as the acclaimed stage performance of Cirque Du Soleil take a modern spin on the holiday classic we all love. Let this festive show about the wonders of sharing and friendship take you on a wild, magical ride full of vibrant acrobatic spectacle. Don't miss the premiere of its 17-day run at the Wang Theatre this November 25. Click on the "Get Tickets" link to secure your tickets now!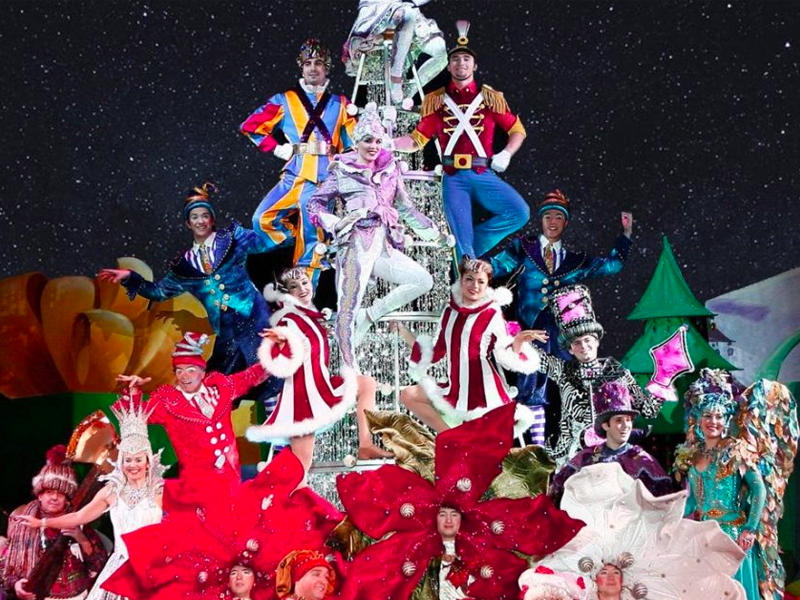 Literally translated to "Circus of the Sun," Cirque du Soleil is a Canadian entertainment company and the largest contemporary circus producer in the world. It was formed in 1984 by former street performers Guy Laliberté and Gilles Ste-Croix.
Since its humble beginnings in the 1980s, when it only had 20 street performers, the company grew to be one of the best in the business. It is now proud to employ over 4,000 people, including 1,300 artists who originate from nearly 50 countries. The company's innovative techniques and high regard for production value made Cirque du Soleil the world leader in live entertainment. For 37 years, the entertainment company reinvented circus arts and has brought delight to over 180 million spectators with productions presented in 450 cities in 60 countries.
This year, the famous group is back to bringing a series of performances all around the world. The group will take on its holiday season offering of the "' Twas The Night Before…" at the Wang Theatre at Boch Center, Boston, Massachusetts. The show will run from November 25 to December 11 and will feature the best performers from the famed circus group.
The "' Twas The Night Before…" production has enchanted close to 300,000 fans since its 2019 debut in Chicago and New York and has become a new holiday tradition. In a very Cirque du Soleil fashion, the production has created national and local media buzz. It is a must for the entire family to watch, so don't miss this chance to see the production live! Tickets are on pre-sale, so be sure to order your tickets early to get the best seats at Wang Theatre. Click on the "Get Tickets" button to secure your orders now!