Wang Theatre | Boston, Massachusetts
Let the magic of Cirque du Soleil take your beloved Christmas classic poem "A Visit from St. Nicholas" to a whole new level this holiday season! Catch the third night of" 'Twas The Night Before" at Boch Center's Wang Theatre this Sunday, November 27, and be amazed at the level of excellence and creativity that only the Canadian premier circus company can offer. Follow the adventures of the protagonist named Isabella in her quest to find the magic of the Christmas season in her heart in this production full of incredible, jaw-dropping acts that will leave you speechless in amazement. If you missed booking tickets for the first two nights of the show, this is your chance to find the best seats at Wang Theatre. Grab your tickets now by clicking the "Get Tickets" link here.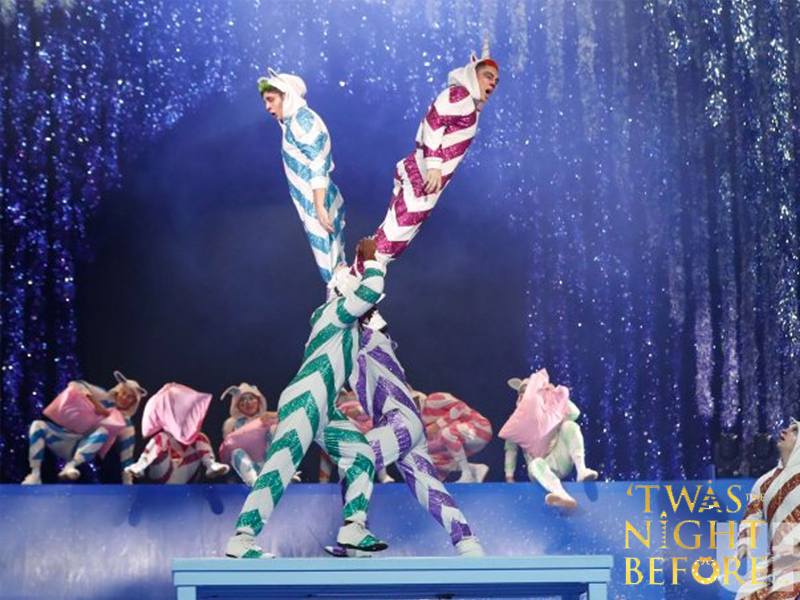 Known for creating content for a broad range of audacious projects, Cirque du Soleil Entertainment Group brings the excellence of its production to Wang Theatre this November 25-December 11, 2022. "'Twas the Night Before…," is Cirque du Soleil's well-thought spin on the beloved Christmas tale "A Visit from St. Nicholas," a poem by Clement Clarke Moore. First shown in 2019 in Chicago, the production became an instant hit and was projected to be the next Christmas tradition like the "Nutcracker" of Great Russian ballet.
A brainchild of director James Hadley, the senior artistic director for Cirque du Soleil North America, "'Twas the Night Before …" mixes familiar images from Clement Clarke Moore's poem with some surprising circus acts. Here a protagonist named Isabella feels jaded by the craze surrounding Christmas. With the help of her father reading the classic poem, she is whisked away to an upside-down, inside-out world of the poem, where she meets the colorful characters of this timeless classic. Thus, exciting adventures and hugely lovable characters will come to life on stage, bringing joy to all spectators.
The Boston production of Cirque du Soleil will not be the same as its 2019 production. Aside from grander acts, audiences can expect new music from the show.
"We worked with composer-arranger Jean-Phi Gonçalves [' Alegria'], who created new music as well as wonderful arrangements for several holiday classics," says Hadley, including "Angels We Have Heard on High," "Carol of the Bells," and "Do You Hear What I Hear?" among others.
With such incredible additions to the show, we can expect this to be an upgrade from the previous great production. Thus, we could only wonder and be excited about how they'll top their previous shows. Catch Cirque du Soleil's "' Twas the Night Before…" this November 27 at Wang Theatre. Click on the "Get Tickets" link on this site to secure your tickets.