Wang Theatre | Boston, Massachusetts
Prepare for a captivating evening with Carlos Vives at the Wang Theatre on October 21st, 2023. The Colombian musical maestro, who has carved a unique space in Latin music, is set to delight fans with his innovative fusion of vallenato and pop. His chart-topping tracks like La Gota Fria and Fruta Fresca have won hearts globally. Placed within the historic Wang Theatre, this concert promises an exhilarating mix of Vives' vibrant rhythms and the venue's grand ambiance. Vives' artistic impact extends beyond his multi-platinum hits, marked by numerous Grammy and Latin Grammy awards. Grab your tickets for an enchanting musical journey and experience the authentic magic of Carlos Vives, whose commitment to his craft creates an unforgettable live performance. Don't miss this chance to witness a music spectacle that's set to stimulate your senses and create memories that will stick with you long after the night ends.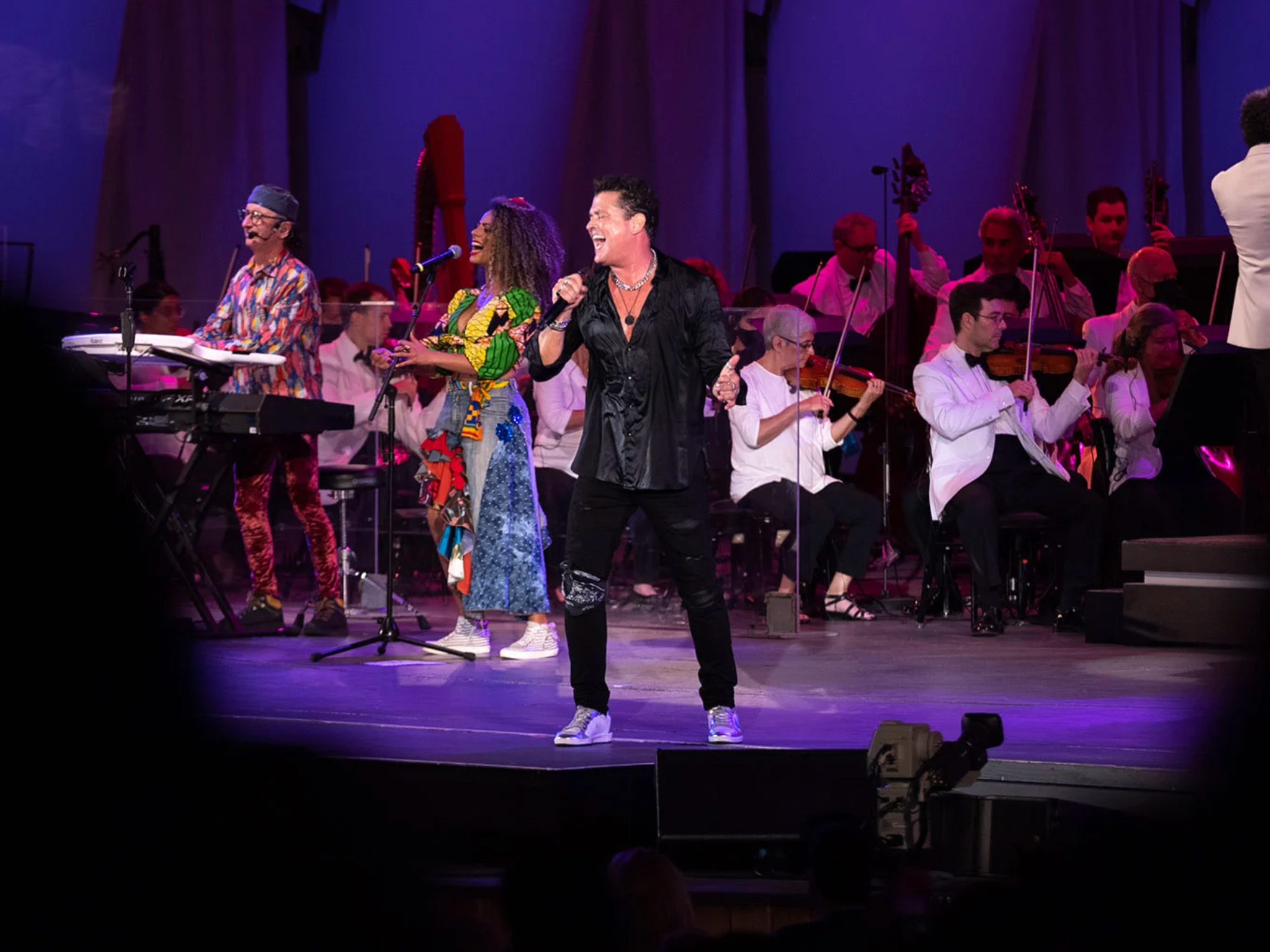 Strap in for a rhythmic whirlwind as Carlos Vives prepares to charm the audience at the Wang Theatre on Saturday, October 21st, 2023. This celebrated Colombian singer-songwriter, hailing from Santa Marta, has sculpted an irreplaceable niche in the realm of Latin music, bewitching a global fan base with his rich compositions and heartfelt lyrics that resonate with the soul.
Carlos Vives, a pioneer of the vallenato/pop fusion genre, has left a permanent mark on the musical landscape. With his innovative approach, he's woven together traditional Colombian music with pop elements, yielding a sound that's as distinct as it is captivating. His renowned tracks, notably La Gota Fria and Fruta Fresca, serve as stirring anthems that resonate deeply with fans from all over the world.
The historically rich Wang Theatre presents a beautiful backdrop for Vives' vibrant performance. As the music reverberates off the intricate rococo plasterwork, expect to be swept up in a sensory experience that marries the grandeur of the venue with the riveting beats of Vives' music, creating a unique sonic journey you won't want to miss.
Carlos Vives' impressive catalogue of achievements is a testament to his significant influence on the industry. Numerous chart-topping singles, successful collaborations, and accolades, including multiple Grammy and Latin Grammy awards, illuminate his artistic prowess and his knack for crafting music that transcends cultural boundaries. His dedication and innate talent have attracted international acclaim and a devoted following.
The upcoming event offers a golden opportunity to witness the magnetic charisma of Carlos Vives live in action. Grab your tickets today and brace yourself for an evening steeped in sensational music and emotionally charged performances.
Join us at the Wang Theatre on the evening of Saturday, October 21st, 2023, for a breathtaking musical expedition that promises to invigorate your soul and stimulate your senses. Prepare to be utterly captivated by the undeniable talent and exquisite artistry of Carlos Vives as he crafts a memorable night of music that's sure to leave a lasting impression. The enchanting rhythm of Vallenato, the spark of pop, and the magic of Carlos Vives await you.